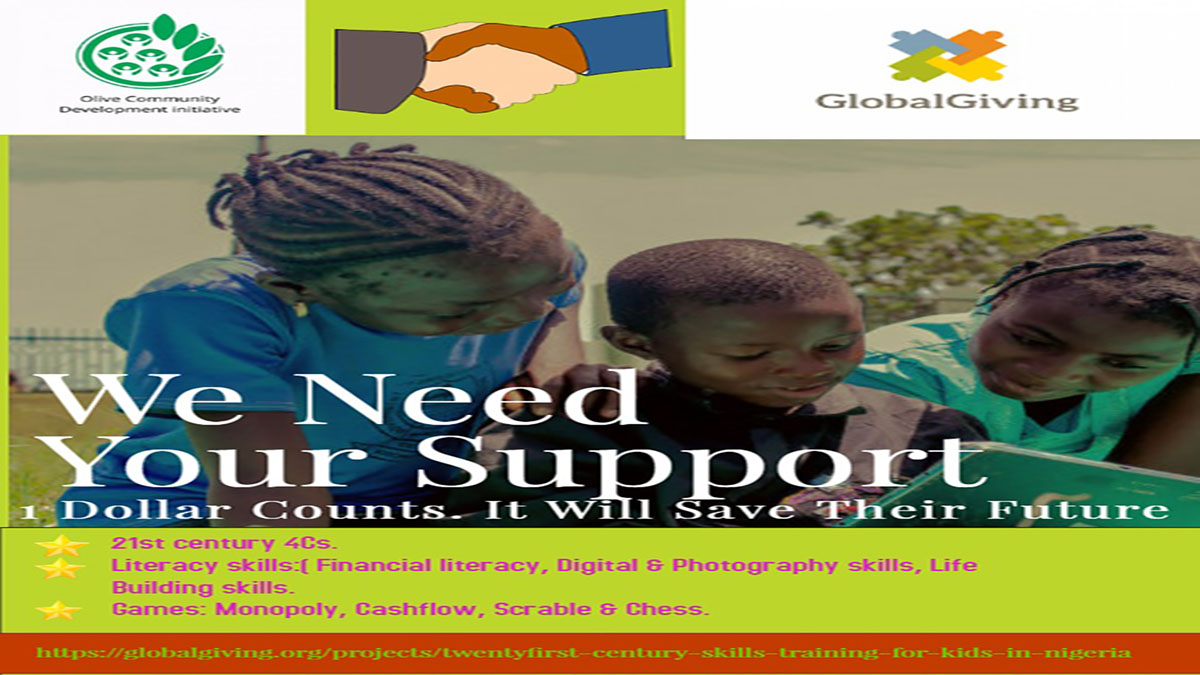 FUNDRAISING FOR KIDS THROUGH GLOBALGIVING
GlobalGiving is connecting us to nonprofits, donors, and companies in nearly every country around the world. We have been given the opportunity to fund raise this June between 10th - 28th, 2019. Please support us to train 150 public school children in Kwara State during summer holiday, using 21st century skills such as Critical thinking, Creativity, Communication, and Collaboration to cope with present day challenges beyond the classroom.
Our Project's Information
Project Name: 21ST CENTURY SKILLS TRAINING 4 KIDS IN NIGERIA
Project ID: 40198
<...